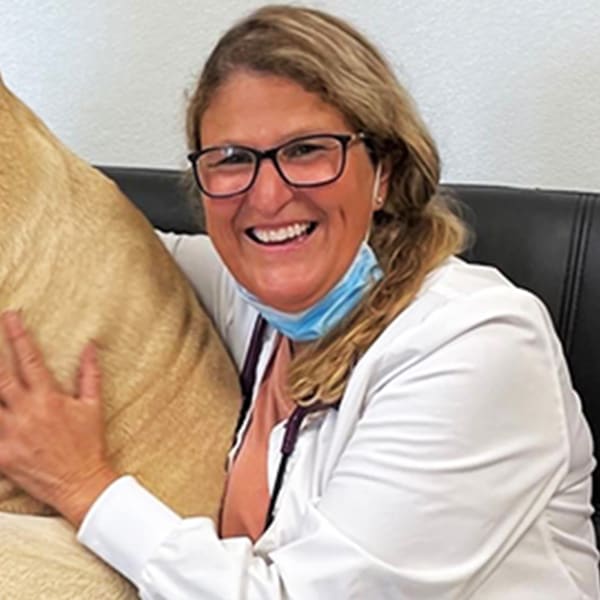 Dr. Sarah Madaio
Dr. Sara was raised in Hoosick Falls, NY and attended Kansas State University College of Veterinary Medicine, graduating in 2006.
She and her 15 year old identical twin daughters, moved to Parrish, FL in 2016 having always thought of Florida as her "real home," after doing an internship at Walt Disney World in 1988.
Her favorite pet is her kitty "Sunshine," but she wishes that to remain secret from her many other rescued cats and dogs! She often fosters pets in need for various rescue groups in the Bradenton area as it was her love for rescue animals that drew her to the veterinary field.​
In her spare time, she enjoys volunteering for the Audubon Eaglewatch Program, traveling Florida, hiking the various wildlife refuges, parks and trails and nature photography. She especially loves photographing Bald Eagles.